Water Heater Replacements & Installations
Keep the water within your home at a comfortable temperature.
Your water heater controls the warmth that is related to the water that is running through your home. When your water heater gets old or needs to be replaced, that typically means the water in your home is not getting as warm as it once did. Pro HVAC provides expert services for water heater replacements and installations. You don't need to worry about a thing, we will manage the entire process. We take care of the removal of any old water heater you have and will take care of the installation.
Our other replacement and installation services consist of boilers, furnaces, central air, and mini splits.
We work with any manufacturer and fuel type.
At Pro HVAC we are able to work with any type of manufactured water heater. We've worked with anything ranging from Bradford White and Rheem to Kenmore and Whirlpool. Regardless of the water heater that you want to have in your home, you can be confident that Pro HVAC has the experience to effectively replace what you currently have, with the new desired equipment.
Our water heater installation services are not limited to any specific type of fuel type. Whether you have gas, natural gas or oil, we will be able to assist with your water heater installation needs.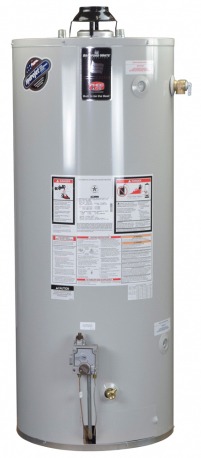 Does your water heater need to be replaced?
Following are a few indications that your water heater needs to be replaced.
Pro HVAC is located in Dover, NH and we provide our services to the Seacoast region of New Hampshire and Southern Maine. Following are the towns that fall within our service area. If you are located near one of these towns and are in need of cooling or heating assistance, please contact us for a discussion.