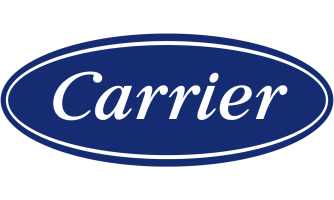 State-of-the-art home comfort and health solutions

Innovation is a way of life at Carrier. Our expert air conditioning and heating engineers focus on using intelligent design and technology to develop efficient, precisely engineered heating and cooling systems. Here are a few of the superior innovations we've developed to make your home more comfortable.

Infinity System
The revolutionary Infinity® System is the epitome of Carrier engineering. Infinity is the only system you can buy that allows you to control temperature, humidity, air quality, fan speed, and ventilation; and even detects when your air filter needs replacing.

Greenspeed™ intelligence
Carrier is taking heating and cooling to a higher degree with Greenspeed™ intelligence. The latest innovation from Carrier, Greenspeed intelligence maximizes the performance of adaptable-speed technology products paired with the Infinity® control, giving homeowners optimal comfort while reducing the use of energy.

Hybrid Heat
Choosing a heating & cooling system for your home is a big decision, so make sure it's the right one. With a Hybrid Heat™ system's long-term savings, energy-efficient design and year-round comfort, the choice isn't just easy —it's obvious.

Ductless Split Systems
Carrier® ductless systems are an easy solution to bring comfort to rooms without ductwork or with hot or cold spots. More than just a comfort solution, these innovative systems are a high-efficiency alternative to other room-by-room products like window air conditioners.

Puron Refrigerant – The Environmentally Sound Refrigerant
At Carrier, we like to be a step ahead. We were the first to use environmentally sound, efficient and high-performing Puron® Refrigerant in a full line of air conditioning and heat pump systems.

IdealHumidity
Add a Carrier humidifier and Infinity Control to your heating and cooling system and enjoy IdealHumidity™–the Carrier innovation that controls your home's humidity level even when the system isn't actively heating or cooling.

ComfortHeat
Carrier ComfortHeat™ technology allows your furnace to maintain temperatures consistently by running longer, quieter heating cycles.