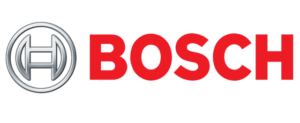 The Bosch Group has been a leading global supplier of technology and services in the areas of Automotive, Industrial Technology, Consumer Goods and Building Technology for over 100 years. The company was founded in Stuttgart, Germany, in 1886 and today has more than 300 subsidiaries in over 150 countries.
Every Bosch product is built with one goal in mind; to enhance the quality of your life every day by providing solutions which are both innovative and truly beneficial.
Bosch is highly regarded for its development of automotive braking and steering safety systems (ABS and ESP) which have been improving automotive performance and control for over 30 years now, helping reduce the number of accidents on North America's roads and highways.